Send us feedback
What Our Customer Says
I really want to thank Mr.Raghu have done electrician work for my house with his full fledged and quality services. Even though his helper also done his work perfectly. I would like to say if anyone want electricians please get it done with Srinidhi Electrical Repairs....!

Manjunath B K

Thanks for your perfect electrical work done to my new house. I really appreciate your work... Thanks a lot.................!

Vignesh D

Excellent work....very reliable and prompt service.Thank you.

Selva Kumari

Thank you for your service, Raghu and team Your work and service is truly worth mentioning and recommending to anyone anytime any day For those of you looking for quality of work and service, I would recommend Raghu and his team any day for sure. I have requested their service twice and on both the times I wasnt disappointed at all. The quality and knowledge this team possesses is worth mentioning. Also, the kind of recommendations they provide is something that usually what I would call thinking out of the box from them Raghu & team, once again - thank you for your services and good job! Thank you

Abu George

honust &experience working team

Harish Babu

Mr. Harish did an absolutely fantastic job of setting up our Ups system indoors and also performing few other repairs. His suggestions and ideas were very helpful and it was an overall amazing experience.

Kartik

Hi I stay at banaswadi , Mr. Raghuram reddy, got refered to me though a common friend. I must thank Mr.raghu for all that he did . There was a problem with the electrical meter, it got burned due to some internal wiring issue , but power supply had no problem . The bescom guys were behaving weird , they removed the connection to my house and went off without prior notice . When approached the local bescom guy , gave an estimate of 6000 /- for replacement and other services . Luckily I ran into raghuram reddy and he helped me sort the issue without having to go trough to pain of running between government offices That too at lower cost that estimate given by bescom guys Thanks Mr.Raghu for the support Regards Bibin zacharia

Bibin zacharia

Its 8 pm no power at home. Power was on and off, after a while electricity is available in all neighbouring houses. Started to panic because power is there is 1st floor and ground floor only heavy appliances are working. When googled, found this website and Mr email Raghu was more than a good samaritan, likea guardian angel came to rescue. Guided me through phone to get the issue fixed, believe me its fixed. No words as gratitude towards Mr Raghu

Davis

Excellent work....very reliable and prompt service.Thank you.

Selva Kumari

Thanks for your valuable service Mr. Raghu Srinidhi electrical repairs

Rajasekar

I have been very satisfied with the work ethic and workmanship of Srinidhi electricals. Very professional. I will not go to anybody else for my electrical work.

Ramgopal Sharma

I want to thank Mr. Raghu for rectifying our electrical circuit board issues on short notice late in the night. He was extremely professional, proficient and happy to answer any questions raised. Definitely recommend him!!!

Bisakha Praharaj

Srinidhi electricals is one of the most reliable electrical works I have ever known. The founder Mr. RAGHU is honest and does only quality work. I can blindly assign my task to him as he is worth this trust.

Suraj Madhavan

very good service and trusted person thanks a lot for the good service can believe him for every services he do .. he s giving good suggestion and very good workmenship ....! first time m seeing this type of service we know that he is good qualified technician !!:):)

Aman

I had problem of voltage fluctuations in my house since early morning. Bescom people after checking extensively informed that the problem is related to internal wiring and not with main power supply. i made a distress call to Raghu and within 15 minutes he reached my house. Within 15 minutes proper power supply was restored. His calm approach, courteous and professional attitude was very reassuring and comforting. My appreciations to Srinidhi and Raghu in Particular.

T S SRINIVASAN

Good and courteous service by Raghu.

N. Sekar

Very good service. We called for support at 1m and Mt raghu was there immediately. He rectified the problem very professionally and neatly. Good knowledge and well behaved

Asim Faridi

Very professional .Excellent service...!

Charumathy (from Unnati)

Raghu, commitment to make a good faith effort to resolve any complaints. He knows both the sides of the electricity its safety, and hazards when it is not normal. He guide his customers and do as much as possible to avoid further electrical hazards. In a word, the best Electrician goes beyond customer expectations. Great service. Would highly recommend it"

Harish

Lovely friendly service - Mr. Raghu was on time, knowledgable and quick. Very reasonable pricing. Happy to endorse and will be booking again for another job shortly.

Ravikumar

Very friendly, professional and knowledgeable team.

Prince Alex

Good and timely service by Raghu.

Simon Victor

Very good service. Rectified the problem very professionally. Good knowledge and well behaved team.

Rajasekhar G

Service was excellant and value for money

Swaminatha vijayaraj

very good service provided by Raghu,prompt and accurate work.

Amber

Extremely impressed with the quality and Professionalism of Raghu and his team.

Srinivas Prasad

We have known Raghu for over 5 years. He is knowledgeable and does excellent work at reasonable rates.

Vijay

I am happy with the service provided, they were prompt and fixed the problem. I would definitely recommend them to my friends.

Jayachandran

I wished that I had known about these services from Raghu much earlier. I would recommend to anyone. His approach to the service is very methodical - a patient listener and a perfect service delivery in addressing your problem.

Bilat

I recently moved back to Bangalore, he has been a great worker & was really appreciate his talent & have used his services many times before too Since I had his number saved & I called him for some errand fixings, did not even think of any other person. I had called at 9.30 PM for this & in a flash comes the service. Really happy & would be a patron forever Thanks.

Raj Hosali

Hi, I am very impressed by Raghu, who visited my house for an electrical issue. I was getting power in the neutral socket and Raghu solved the problem in no time. He approached the issue like an expert and made sure non of my appliances get affected. Please treat this as a token of appreciation from my side. Thanks to Raghu again.

Abhishek

Reliable and professional service from Raghu's team is well appreciated. Excellent in understanding the problem as well as providing quick solutions effectively. Thanks to both Raghu and Harish.

Prasad

Need to get some electrical board fitting done in my apartment.

Kshitiz AgarwaL

Good service. Very professional.

Swapna

I know him last five years excellent service provide by him.

Bharth

Raghu is an excellent guy. He did his job very well.

Utkarsh

Mr.Raghu and his team offer professional and prompt service for any work related to electrical maintenance. Besides methodological in their fault analyses, they demonstrate high standard of workmanship.

Praveen

Extremely pleased with Raghu's timely, efficient service. He was very professional and punctual and I will certainly recommend him to people I know.

Nadia

I called Harish to fit some ceiling fans and lights in our newly painted house. He was very prompt and punctual. He did a very professional work within one hour. I would definitely recommend him to anyone. Thank you very much for your service. Keep it up.

Satish B

You are just awsome. Every work you did is just perfect. Best part is modest behaviour and patience to explain the issue .. Service charges is very reasonable. Honesty this was 4th time I used their services and I am just delighted every time.

Kumarjit Pathak

Very professional,honest and courteous service

Ananth raman

Raghu and his team does a outstanding job. He has been so-to-go person for all the electrical queries that I would have: right from wiring issues, solar panel, installations in new homes What I like the most is : Value for money and punctuality in delivery. These two aspects are the key USP for Sreenidhi electricians. Great going Raghu and team!!!

Venu P

I am very much happy and satisfied for the service you have rendered. Your quick response and impeccable quality is appreciated. I wish you all the best in future endeavors. Thank you!

Lalith

honest and quality work makes Mr.Raghu's team very reliable. Keep up the good work.

Avinash

Excellent n very impressive work done by Raghu I know him for more than 3-4 years . they work they carry out is really value for money.

Baskaran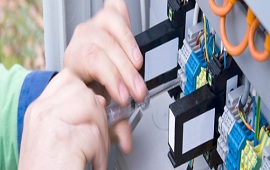 When it comes to installing new outlets, electrical panels, or any appliance with complex electrical wiring, it's always best to call the Srinidhi Electrical Repairs. Mr. Raghu specializes in electrical installations in your home or business, And Our team provides with quality, reliable and efficient electrical services. We give end to end electrical services. We guarantee your 100% satisfaction over our work, 24/7.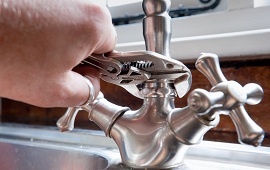 Our team for all the plumbing facilities right from installation to repair and replacement. We offer complete plumbing and drainage services. we have services like Leaking taps and toilets, Burst water pipes, Faucets and Sinks, Showers and tubs Blocked drains cleared with the electric eel or high pressure water jetter, Emergency replacement, repair and service on all gas, electric and solar hot water services and Maintenance Plumbing.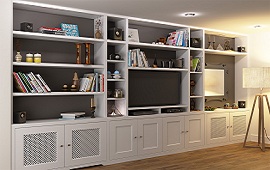 Our professionals will give a finishing touch to your expensive furniture and make it look more graceful. May it be repair work with your furniture or a complete new set of furniture. We take all types of carpentry work from handle fittings to interior related work. we will provide you with reliable team of carpenters or carpenter to serve your requirements. We even give replacement or renovation service to suit your specifications. Carpentry work at handyman varies from minor problems to major projects as per your requirements.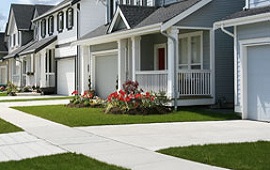 Our professionals are expert in these services and we provide with cost effective and quality services to reach your satisfaction. We provide with superior paint services to make your walls look good. May it be your office or home; we guarantee quality service to you. We can do the INTERIOR PAINTING as well as EXTERIOR PAINTING